Traveling With Your Dog, Why A Good Dog Crate Matters Most
So, you decided to take your dog with you for this vacation? No, problem, you are not the first person on this planet who wants to travel with a dog. However, you need to know you need some special supplies when you are traveling with your four legged friend.
A crate can be your best friend when you are traveling with a dog. It does not matter, whether you are traveling to a short distance or going far away from your home. A crate can act as your life saver.
In the beginning I used to see travel crate or dogs as a jail, I was not sure if my dog was feeling comfortable inside. But he was and I was right it was kind of a jail and I am saying that in the best way possible. A crate does not allow your dog to go anywhere he likes to. You do not want your dog to run away at a new place, right? Also, you will have co-travellers and they may not like your dog getting too friendly with them, your dog cannot get too friendly if he is inside a crate.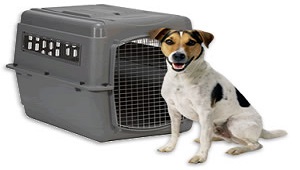 Even my vet, (a very good one, I might add) told me, taking your dog in a travel crate does not harm him in anyway. Also, one thing I can say from my personal experience, dogs or puppies get bored when they are traveling. They start doing things which catch their owner's attention. I put some chew toys inside the crate and those toys keep my dog busy.
But here is another fact, not all crate is appropriate when it comes to travel. You need a good crate. Here are my tips for finding an appropriate travel crate.