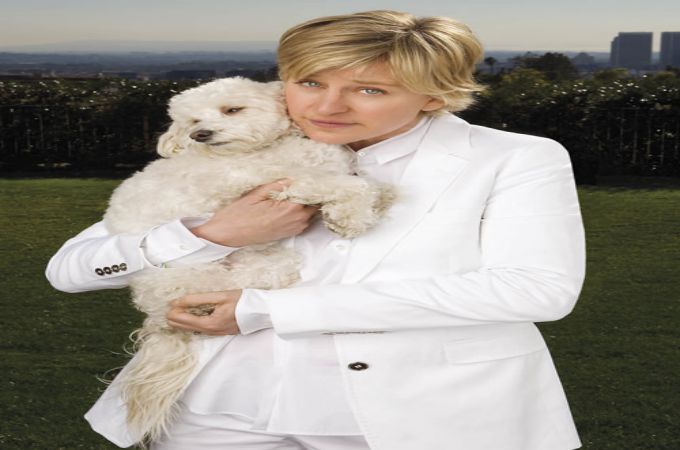 Ellen DeGeneres is very busy being a comedian, actress, producer, writer and hosting her TV talk show "The Ellen DeGeneres Show", but she is not too busy to share her life with a Maltipoo dog pet.
The Maltipoo Wolf was rescued off the street by Ellen. According to Ellen, she saw a man mistreating the poor dog and decided to offer him money for the dog. Wolf was in a bad shape due to lack of nourishment, but thanks to Ellen's caring efforts Wolf managed to recover.
Celebrities pets are no different compared to other dog pets aside from being owned by a famous star. It is true that some celebrities buy their Maltipoo at a high price since the highest Maltipoo price is $1600. But some stars just adopted their Maltipoo off the streets, dog kennels and abusive owners. It is true that a Maltipoo is a lovable pet dog, and celebrities who own such a dog can testify to that fact.