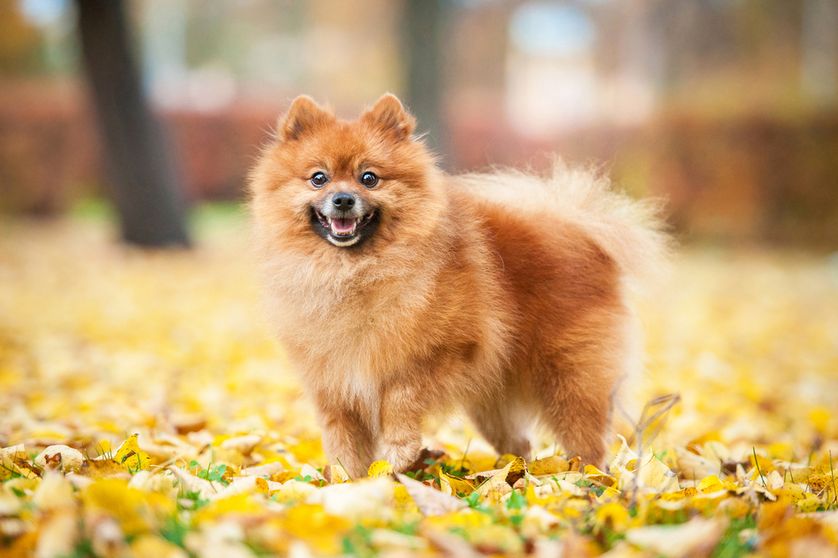 This spunky little fuzz ball is a spitz type breed, and definitely a popular pet. They stand between 5-11 inches tall and weigh a mere 4-8 pounds. In other words, if some "pom poms" look large, it's all fur and personality that's filling them out.
In fact, that fur is one of their defining characteristics. Pomeranians have the most coat colors of any breed of dog, with 18 colors, ranging from the common tan to white, black and everything in between. They have combinations of colors and can even be spotted or brindle. Their thick coat is actually a double coat, with a soft, thick, short undercoat and long, straight, harshly textured outercoat. Grooming is a necessity for these dogs, including a trim every couple months. Also, if you're considering a Pomeranian as a pet, be forewarned that the undercoat sheds twice a year.
Despite all the need for grooming, their alert, extroverted personality makes them worth the work. They're smart little dogs, and can be easily trained. An owner definitely needs to implement training, too, because Poms can be territorial and develop habits of excessive barking or aggressiveness with other dogs. An owner who can work with the assertive, confident nature of these loving dogs will find a fast friend.