First of all you need to remember one thing, no matter what you need to make sure your dog always feels comfortable. Here are seven things you need to check before traveling with a dog.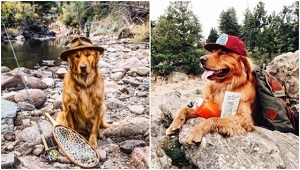 1. Pet friendly hotel
Not all hotels allow four legged friends to stay with you. Remember, vacation means you are traveling to a new place. You need to book a hotel before you reach your destination. Do not hide anything, ask the hotel receptionist (or send email in case of online booking) if that hotel allows pets to stay with their owner.
You can also search internet to know which hotels allow pets to stay.
2. First journey
If this is your first time traveling with your dog, then this is also your dog's first journey. Start with a small trip near the house. Some place where you can reach within thirty minutes of leaving home and then gradually start increasing your dog's travel time.
3. Paperwork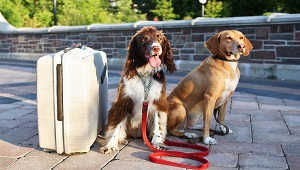 Big hotels may allow dogs to stay with their owners, but they will need to see all the paperwork. You need to keep all the paperwork with you. These papers are to prove your dog is properly vaccinated.
4. Medicine, foods
Your dog is going to a new place with you, he may develop some allergies. So pack all the essential vitamins for him in his travel bag. Along with vitamins and supplements, do not forget to carry your dog's favorite dry food with you.
5. Crates, leashes, collars
For travel purchase everything new, old once might smell and your co-travellers may not like that. So before traveling get a new leash, a collar and a new travel crate.
6. Make a list of everything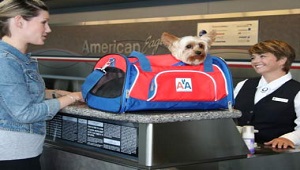 A list can be very handy, make a list of things your dog needs every day. Now, see if you carried all the items mentioned on the list. This will save a lot of time.
7. Consult a vet
Even though I am talking about this at number seven, that does not mean consulting a vet is not important, actually it is the most important of them all. Talk to your vet and ask him if your dog is ready to travel. A medical check-up is must before traveling with your dog.
This is it, traveling with a dog is not as hard as it sounds and millions of people around the world are doing it every single day.