Do not act as the doctor for your dog. Please take vet's suggestion before giving your dog any new supplements.
Some supplements are harmful for your dog, and too much of supplements can cause kidney failure in dogs.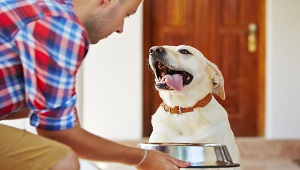 I told you I am going to suggest a good supplement for my readers. I always prefer products that are made of organic ingredients. I feed my dog Pure Wild Alaskan Salmon Oil for Dogs by Zesty Paws. This product is completely natural.
What I do is I take some raw food, and then I mix the raw food with some of this oil. My dogs love the taste. This mixture is their lunch.
You can purchase this oil here.
My dogs used to shed a lot. But after using this oil I see a difference.
As always I am going to end this article by saying "be careful", as your dog's life quality depends on your decisions.